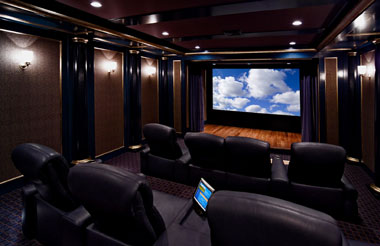 Since 1994 Soundwaves has designed and installed World Class Systems throughout Florida. After being in business for over 14 years Soundwaves has learned that with the ever-changing technologies available today we must constantly push ourselves and continue our training. We do this so that we can design and install systems to meet the individual needs of each and every one of our clients.
We hold the most certifications of any company in Central Florida (no small feat) including the prestigious THX level 1 and 2. The reason we work so hard to be the custom electronics experts is very simple, we want our clients to have the very best systems regardless of their budget. Soundwaves offers our clients true value. We carefully chose each component in our system designs so that the system we install now is as simple to operate as it is beautiful to look at, and won't be obsolete in 6 months.
We are factory authorized dealers for the products we sell so our clients can be rest assured if there is ever a problem we can handle it right away. From our experienced design staff to our CEDIA certified project managers and expert technicians we invite you to give us a call for a free consultation and start planning the system of your dreams….